TFT LCD Screen M121GNX2 R1 IVO 12.1" 1024x768 XGA TFT LCD display for industrial application
Description:
Module number

M121GNX2 R1

Resolution

1024X768

Width:Height

4:3

Pixel Pitch

0.240*0.240 (mm)

Active Area

245.76 × 184.32

(mm)

View angle

R/L/U/D 80/80/80/80 (Deg)

Mode

TN, normally white, transmissive

LCD Surface

Anti-glare, Hard coating(3H)

Number of Colors

262K/16.2M(6 bit/6 bit+FRC)

Electrical Interface

LVDS(1ch, 6/8 bit)

Brightness

350 cd/m2

Contrast ratio

800:1

Panel Weight

495g(Typ.)

Outline dimension

279x209x9.0mm(Typ.)

Backlight

WLED

Power Consumption

9.15W

Supply Voltage (V)

3.3V

Response time

16 (ms)

Backlight lifetime

30K hrs(Min.)

Operate temperature

-20~70(°C)

Storage temperature

-30~80(°C)

Product features

-- WLED backlight & Backlight replaceable

& LED driver integrated;

-- Wide view angle;

-- Wide temperature;

-- Long backlight lifetime 50K hrs(Min.);

-- 180 Deg. rotation view support;

-- 6/8 bit optional;

-- SAG surface.

Application

Special for industrial grade use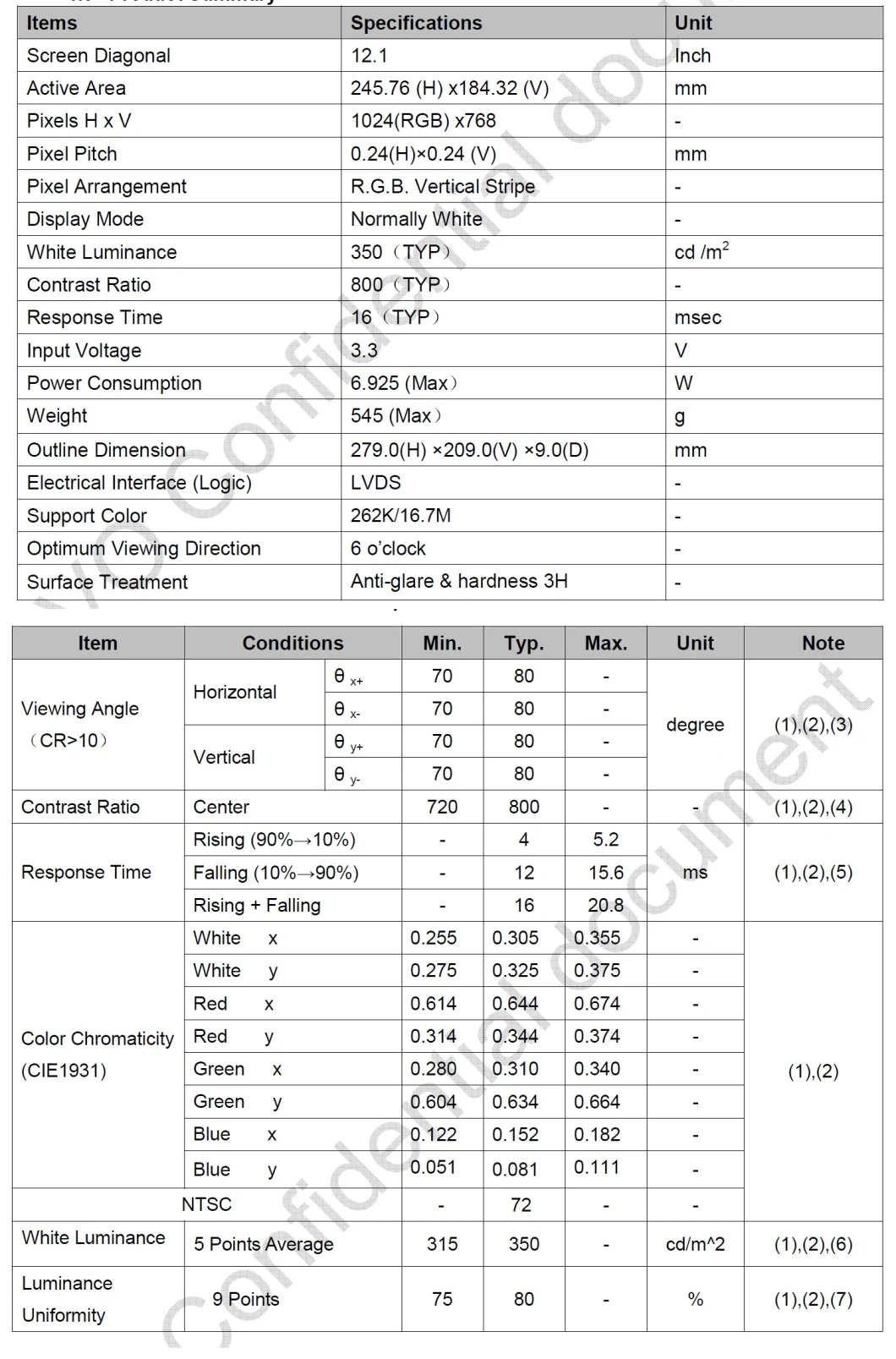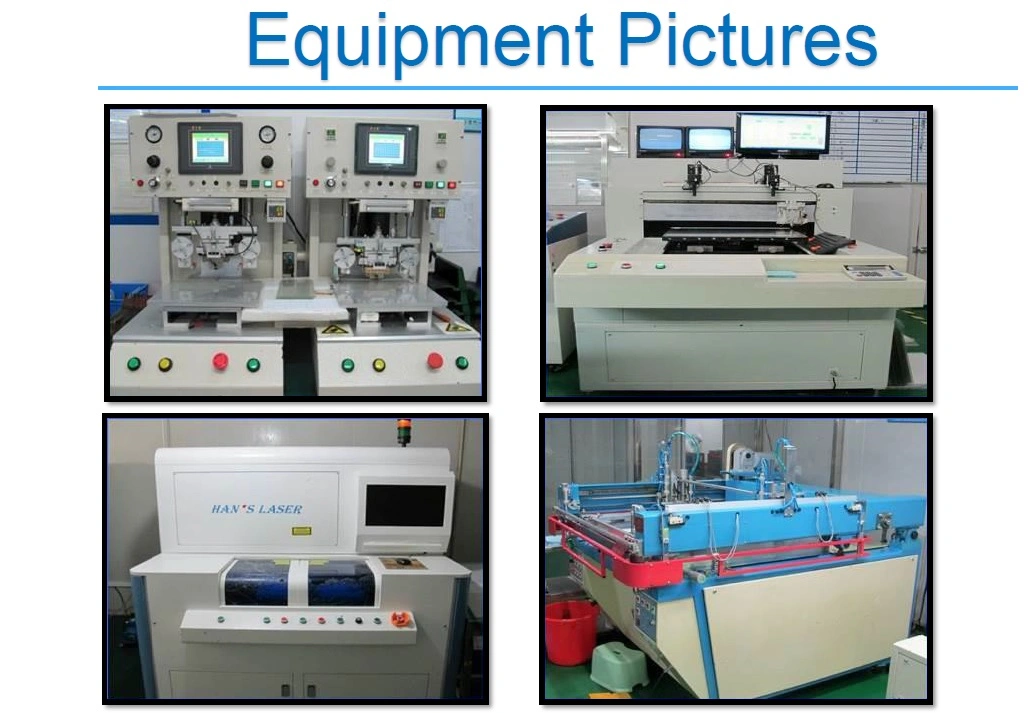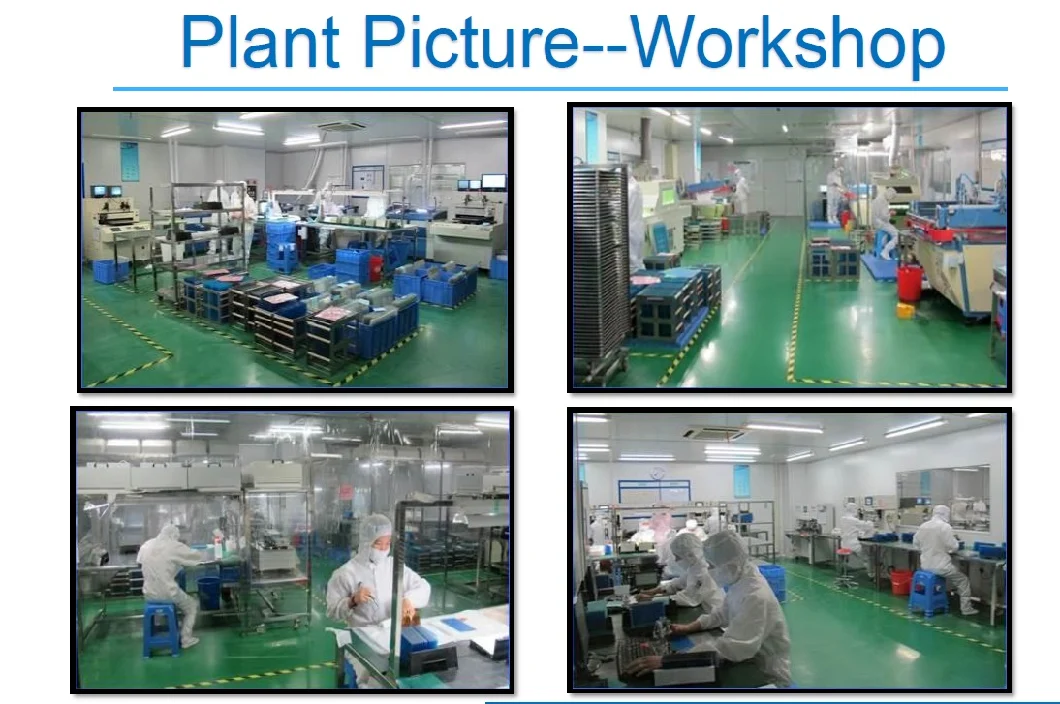 Common Applications
| | |
| --- | --- |
| Telecommunication Devices | Telephone,interphone,watch,tablet PC,radio,etc |
| Consumer Products | Camera,DVD player,toy, Cell Phone,game player,etc |
| Technical Equipment | Elevator controller,Industrial machine,etc |
| Office Automation | Printer,scanner,attendance machine,fax machine,etc |
| Home Appliances | Air-condition display,refrigerator,electric cooker,video doorbell,etc |
| Automobile | GPS,video player,speedometer,audio broadcast,etc |
| IT Products | Camera,handheld digital video,projector,media play,tablet PC,etc |
| Medical Equipment | Ultrasound machine,therapeutic equipment Blood pressure meter,etc |
Advantages
1.LCD&LCM Display: Design, Manufacturing LCD&LCM (TN, STN, CSTN, TFT); OEM Service for COG, TAB & COB LCD Modules.
2.Guarantee: In order to ensure our products' quality, each process has been aranged QC. And there are many advanced machines introduced to check the products quality. The goods will have a ramdom test before delivery. One year for warranty under normal use.