7-98 inch Openframe,Embedded,Wall mounted,Desktop TouchScreen Monitor Display;
SAW,IR,Infrared,Resistive,Capacitive,PCAP,Touch Foil Touchscreen Touch Panel Touch Frame Monitor Display;
Indoor,Outdoor,Industrial,Commerical,Custom made KIOSK Touchscreen LED Monitor Display;
ELO,3M Compatible TFT LCD LED Panel TouchScreen Monitor Advertising Displayer Monitors;
IP65 Vandalproof,Shockproof,IP66 Waterproof Anti Glare,Anti Sunlignt,Anti UV Signage Monitor;
1,2,4,6,10,16 Mulit points Interactive Mulitmedia Touch Table Gaming Touchscreen Monitor;
1280*1024,1920*1080 HD FHD LG Samsung AUO BOE Good Quality LCD Panel POS Monitor;
350ints,500ints,800ints,1000ints,1200ints,1500ints,2000ints,2500ints High Brightness Touch Displayer;
USB,RS232,VGA,DVI,HDMI,DP interface input output Information Kiosk TouchScreen Monitor ;
Windows,Linux,Android,Imac,Raspberry pi OS Supported TAds ouchScreen Monitor Displayer;
CE,FCC,ISO14001,ISO9001,RoHS Certifications China Alibaba Shenzhen Touch Solution Manufacture ;
VESA 75mm and 100mm,Brackets Rear Mounting Education Smart Whiteboard TouchScreen Monitor;
IP68 Touch Screen Surface Water-Proof Sealled,3MM Enhanced Glass With Vandal Proof Resistance;
18 Month Warranty,Free Maintenance and Replacement,Donfgguan China 10 Years Factory Competitive Price & Fast Delivery;
OEM & ODM & Customized Option: Structure/Interface/Function/Brightness/Computer Integrated Inside/Etc;
High Contrast ,High Luminance,Wide Viewing Angle ,Sensitive Touch,Short Respond Time,High Resolution,16.7M Full Colors,Metal-cased; Openframe Structure,>95% Light Transparency,Free Drive,Plug and Play;
Application:Interactive Multimedial Kiosk,Self Service Terminal,Information Kiosk,Queuing Kiosk,Ticket Kiosk,Ordering Kiosk,Advertising Signage Displayer,Vending Machine,Touch All in one Computer,Industrial Touch PC,Vending Machine,ATM,Bank Payment Terminal,Touch Table,Touch TV,Electronic Education Whiteboard,AI,Intelligence Robot Equipment,Touch TV,Video Wall, etc.


Touch Screen

Size

19 inch ( 4:3/5:4 Screen Ratio )

Type

4/5 Wire Resistive Touch Screen ( 1 touch points )

Resolution

4096*4096

Transmission

> 92%

Touch Life

50 millions

Response Time

5ms

Interface

USB / RS232 / IIC interface

LED Panel

LCD Brand

(A-UO) G190EG01 V1 (Optinal)

Resolution

1280(RGB)×1024 [SXGA] (Optinal)

Active Area

376.32×301.056 mm

Viewing Angle

85/85/80/80 (Typ.)(CR≥10)

Brightness

400 (Typ.) (Optinal)

Colors

16.7M , 50% (CIE1931)

Contrast

1000 : 1 (Typ.) (Optinal)

Others

Power

Output : 12V/DC/4A ; Input : 100-240 VAC, 50-60 Hz

MTBF

30000 hr at 25°C

Temp.

Operating : -30~85°C ; Storage : -30~85°C

RH

Operating : 20%~80% ; Storage : 10%~90%
19'' China Factory Cheap Industrial Openframe Resistive TouchScreen Monitor Display Drawing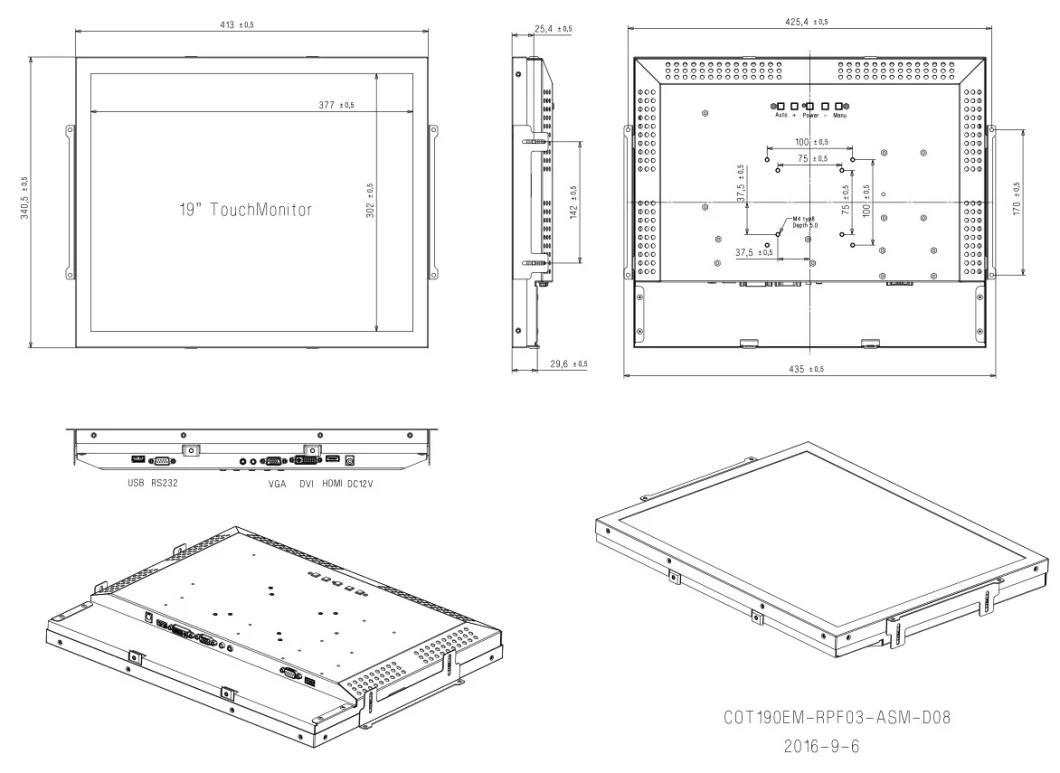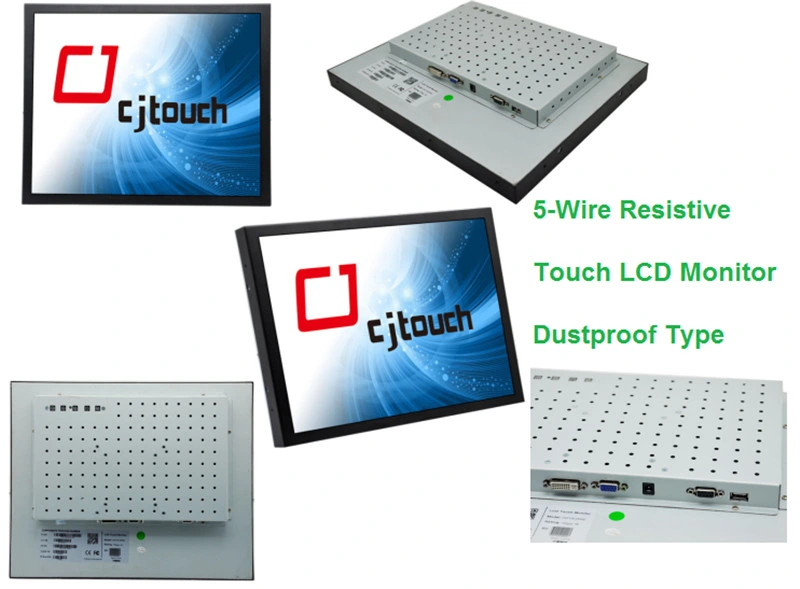 Warranty & Components

1 Year Free Warranty for Monitor and all components.
USB Cable *1 Pcs,
VGA Cable *1 Pcs,
Power Cord with Switching Adapter *1 Pcs,
Bracket*2 Pcs
RS232 Cable & DVI Cable Sold Separately







TouchScreen/ LCD Monitor / Touch Compupter Applications :


1. Business Institutions: Department Store, Super Market, Exclusive Store, Hotel, Restaurant, Medicine Store`
2. Financial Institutions: Bank, Stock Market, Insurance Company, etc.
3. Public Services: Hospital, School, Telecom Hall, Post Office, etc.
4. Public Places: Subway, Airport, Bookstore, Park, Exhibition Center, Stadium, Museum, Ticket Agency, etc.
5. Real Eatates: Apartment, Villa, Business Building, HR Market, Lottery Center,etc.
6. Entertainment Places: Cinema, Gym, Holiday Inn, Nightclub, Massage Parlor, Internet Cafe, Golf, etc.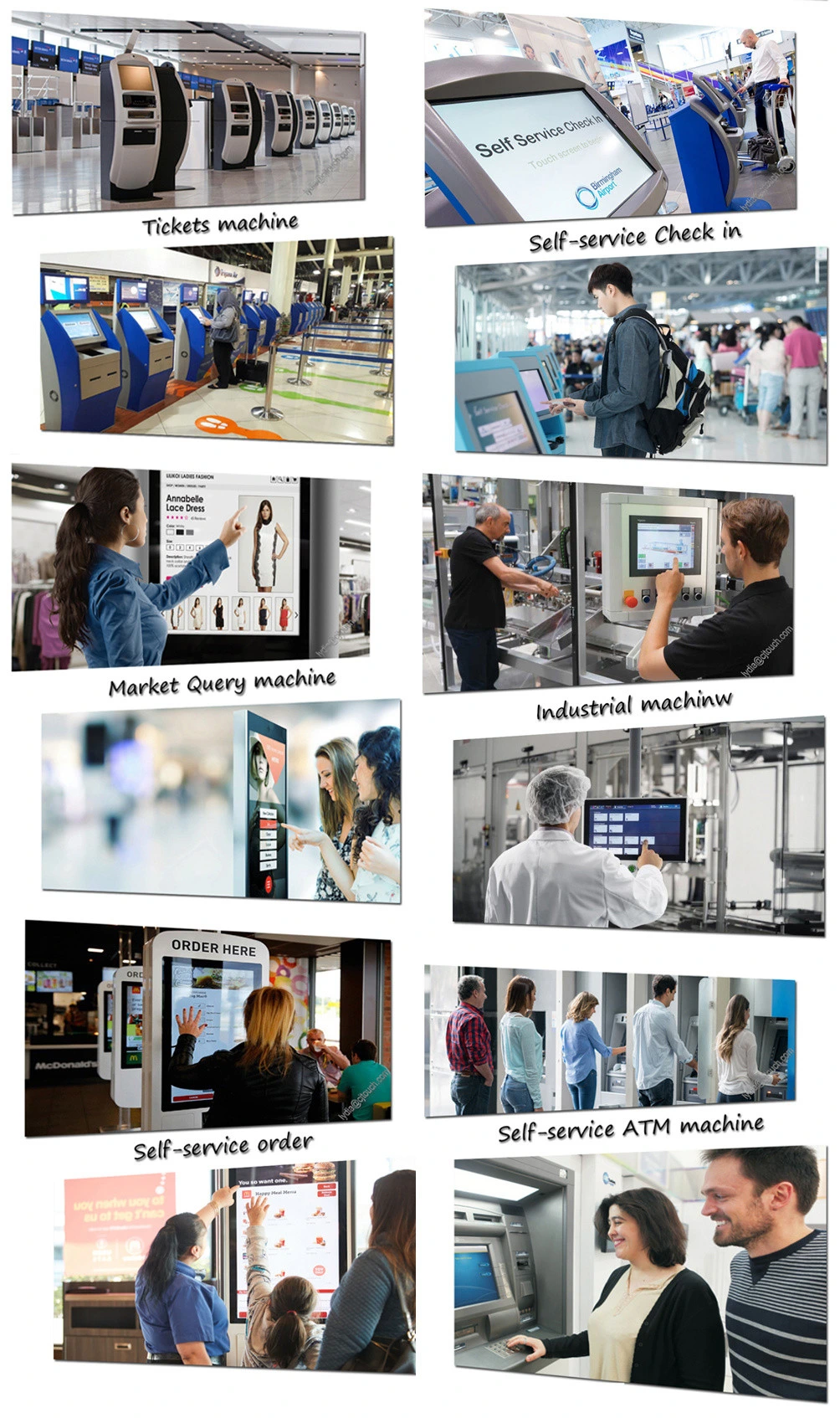 Packing & Delivery


1/2 sets/carton,EPE packaging inside ; Net Weight : 5 kg/pcs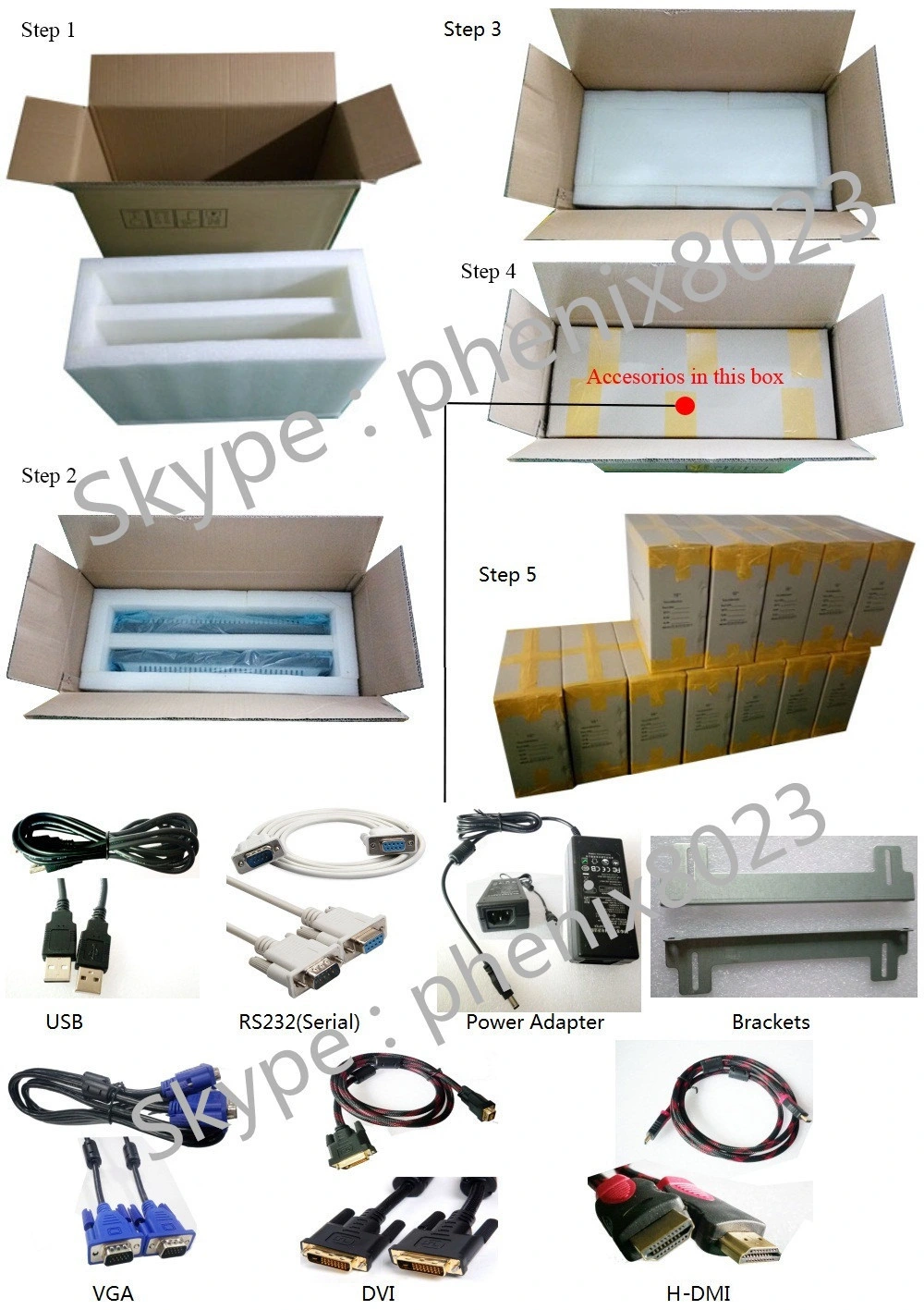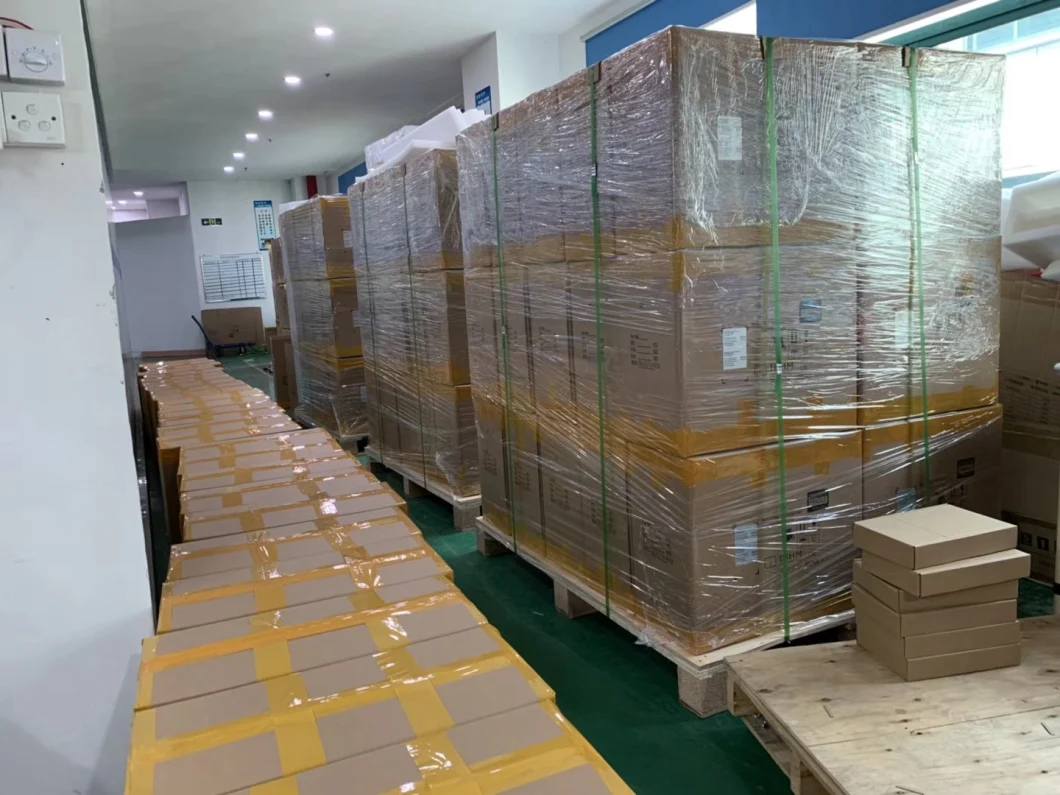 Company Introduction--CJTOUCH
Dongguan CJTOUCH Electronic Co., Ltd are 10 Years of a Professional OEM Manufacturer and Supplier ;
Main Product : Touch Screen, Touch Foil, LCD/LED Monitor, Touch PC, Kiosk and Accessories etc.
Our Main Factory is located near Shenzhen,China.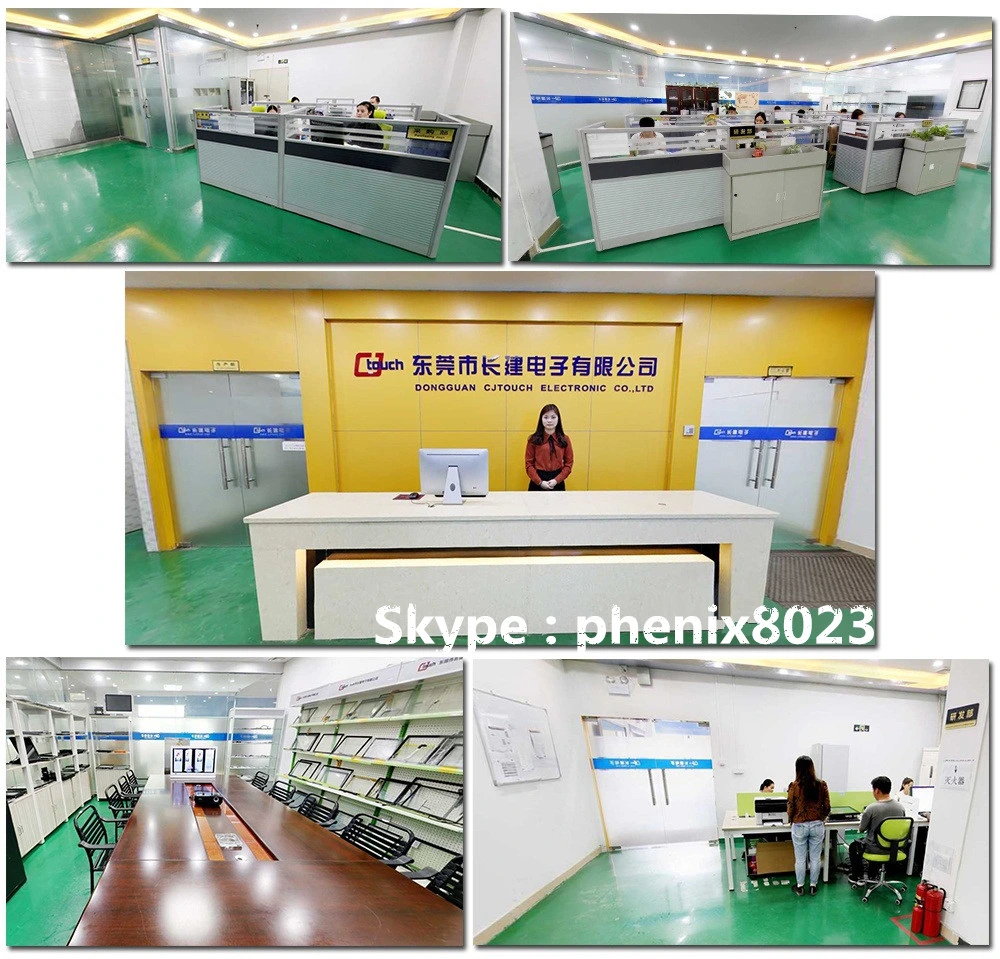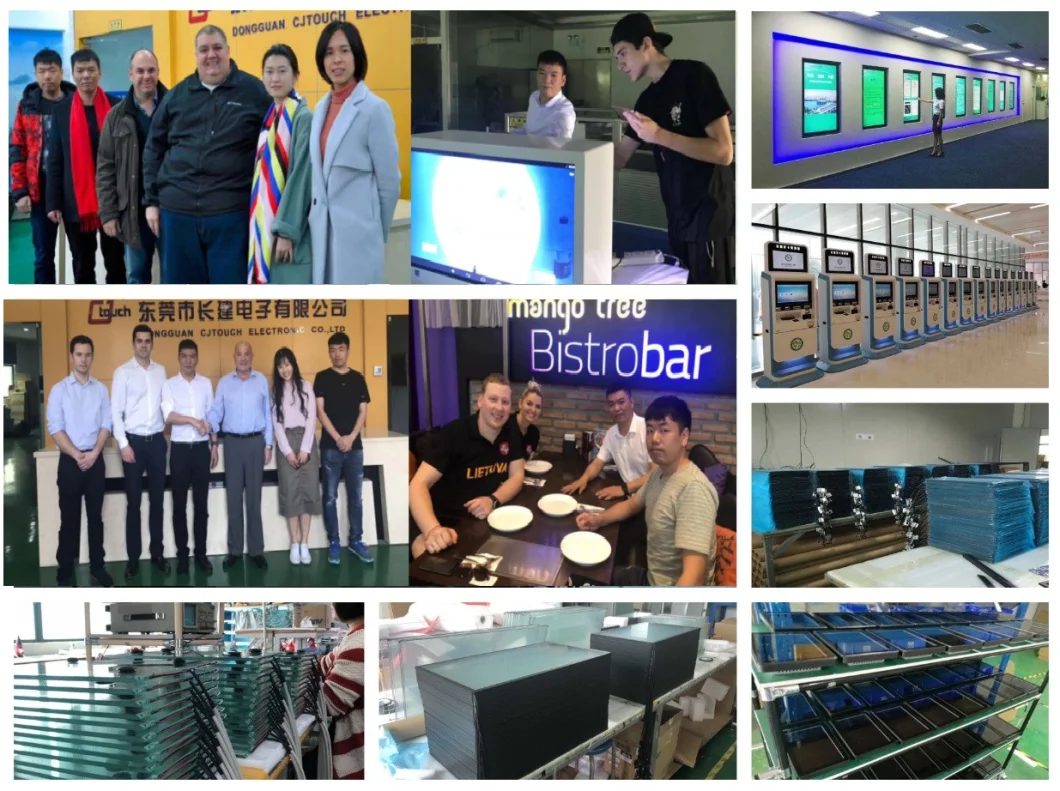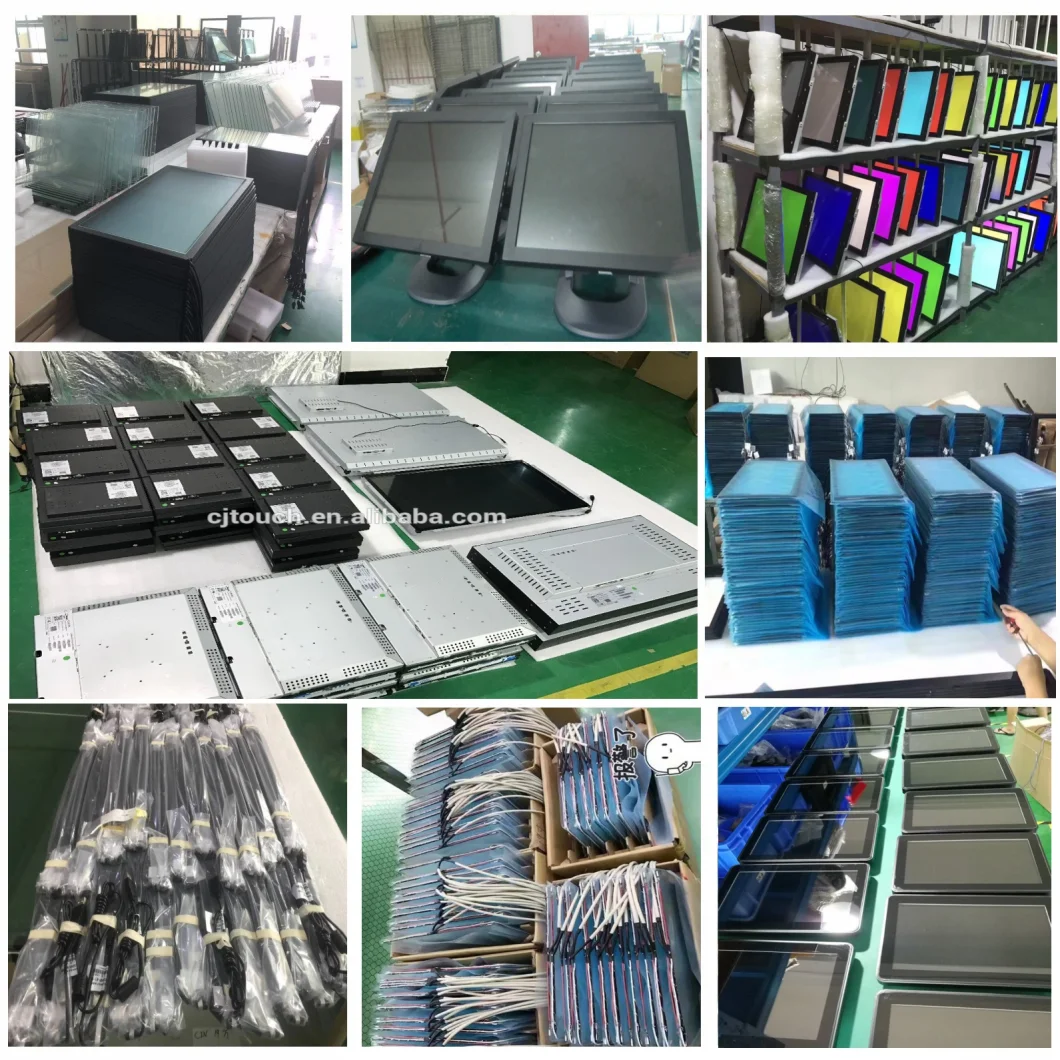 Related Products
7~300inch TouchScreen/Touch Panels/Touch Frame/Touch Glass/Touch Foil Film

Projected CapacitiveTouch Screen

IR Infrared Touch Panel Screen

SAW TouchScreen Panel

4/5 Wire Resistive Touch Panels

PCAP Nano Touch Foil Touch Film

Resistive Touch Foil/Privacy Film

7~98 inch TouchScreen LCD/LED Monitors

SAW Touch Monitors

ELO/3M Compatible Touch Monitors

P-cap Touch Monitor Display

IR Infrared Touch Display

Resistive Touch Display Monitor

Hight Brightness Monitors

Wall Mounted Touch Monitors

Desktop Touch Monitor

Industrial Monitors

Indoor Vandalproof Monitors

Outdoor Waterproof Anti Sun Monitor

Custom made Touch Monitors

8~98inch Touch All in one Computer Touch PC

Openframe/Embedded Touch PC

Wall mounted All in one Touch Computer

Desktop TouchScreen PC

7~98inch Multimedia Interactive KIOSK

Interactive Multimedial Kiosk

Self Service Terminal

Advertising Signage Displayer

Information/Queuing/Ticket/Ordering Equipment

Vending Machine

Touch All in one Computer PC

ATM,Payment or Bank Device

Touch Table,Touch TV

Electronic Education Whiteboard

Indoor/Outoor/Industrial/Commercial/Custom

AI/Intelligence Robot kiosk